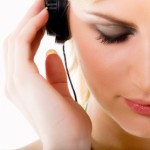 Most of us are familiar with the popular quote that warns, 'Doing the same thing over and over, yet expecting different results is a form of insanity.' How true this statement is, in every area of our lives.
We, as business owners, may have cleaned up our computer files and stopped wasting valuable time trying to email large files to our clients and colleagues, and that is a huge step in the right direction. An account with MyDocsOnline.com has proved to be invaluable. File sharing, file storage, and archiving is now a snap with the drag-and-drop system. In fact, we've become an efficiency tornado. Client files are never left on the desktop of our computer…everything is neatly organized and in its proper place.
Personal Files
But what about our personal files? Have you stopped to consider the fact that all the songs on your iPod are wiped out at least once per year?
What about the photos stored on your Blackberry?
Remember when you lost the video of your niece's first steps?
This is an expectation that seems to be the norm, year after year. When you purchase a new computer, phone, or iPod, you automatically figure that song purchases, photos, and videos are lost. Why is that?
Because that's what has always occurred. Songs, photos, and other large files have always been at risk of loss, no matter how important or precious they are.
What can we do about this? Amazingly, the answer is pretty simple. You need to get in the habit of saving your photos and songs, just like you do your  business files. It's not a big deal, but most people surf the web for an unlimited amount of time to acquire the song they are thinking of at the moment, without giving much attention to how they will preserve these files for years to come.
When you think about the expense involved… at least $1 per song on iTunes, doesn't it make sense to store your music library on MyDocsOnline.com?
Photos
What about those treasured family photos? Do you think it's enough to have an unlimited amount of SD cards randomly stored around the house?
Your photos are your memories of important events, days gone by, milestones, and marked occasions in your life. Do you want to trust them to a memory card or even a separate hard drive? I didn't think so. With MyDocsOnline.com you can edit your photos, crop them, and change them in any way you'd like before saving them to your online file cabinet.
It's not rocket science, but it is a change in the way you do things. You used to save photos and song lists on your computer and your phone. Those days are gone. Now you can save them right alongside your business files, and why not? Your personal files and photos are just as important to you as your client's business files. MyDocsOnline.com provides you with enough space to store personal as well as business files. With our file storage system, you will never have to experience the loss of personal files again. Isn't that good news?
Contact MyDocsOnline.com today, for all your file sharing and storage needs.