My Docs Online, Inc. was founded in 1998 to provide a secure online environment for data storage and sharing of files globally for small businesses, professionals, and enterprise work groups. We are a privately held corporation located in sunny Naples, Florida in the U.S.A. Our 22 years of secure online data and file sharing, collaboration, and online document management experience has given us the opportunity to successfully help businesses of all types in over 160 countries with their secure professional document delivery, collaboration and data storage needs in the Cloud.
Our company. Your business. We're here to help so you can do what you do best. Run your business.

Your Partner in the Cloud
Let us take care of the technical work while you do the important work – building your business.  We're here to support your business goals. And when you partner with MYDOCSONLINE, you'll have over 22 years of experience at your disposal, all dedicated to helping your business succeed, every day.
Safe and Secure
 Our team leaders have decades of experience securing digital business assets. That's what we do best. We're putting that experience to work for you, providing secure, simple solutions to help you protect your data and business. When privacy and security matter most – we have you covered.
Customer Support
You will work with a small team of people who are committed to serving you.  Really! You'll have a real team of people who answer the phone and emails who you can trust and support you in the Cloud. Regardless of your business' size we are committed to providing industry-leading support and solutions to our customers.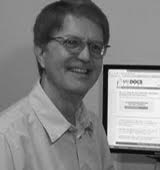 Richard Viets
Co-Founder and CTO
Richard Viets is Co-Founder and CTO of My Docs Online, Inc.. In his 40 years in the technology business he has been a programmer and web designer, managed tech support and consulting services staff for internet security companies, and co-founded two successful internet startups, one of which was sold to a much larger organization. He is the co-author of one software patent. Richard, who was raised in Minnesota, has a BA in Economics from Macalester College in St. Paul, and now lives in Cape Coral, FL.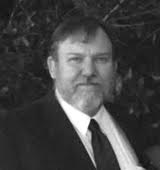 David Motes
Co-Founder and Senior Architect
David Motes is Co-Founder and Senior Product Architect of My Docs Online, Inc. In his 35+ years in the technology business he has been a programmer and designer of systems for banking, transportation, communications, file sharing, security, and mobile apps. He has co-founded two successful internet startups, and is the co-author of one software patent. David, who was raised in Northern Florida, has a BA in Mathematics from the University of North Florida in Jacksonville, and now lives in Bonita Springs, FL.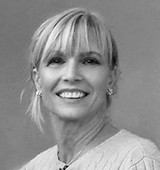 Julie Campbell
Director of Sales
Julie Campbell heads up Sales and Marketing for My Docs Online, Inc. Julie's introduction to technology came through her 6 years of work as a sales representative for industry-specific technology publications. Following that she transitioned into pure technology sales. In the past 25 years Julie has launched and lead sales efforts for two different software companies. In addition to her work with us, Julie is the proud mother of two U.S. Veterans and is an active member in the Blue Star Mothers of America, Inc. organization.
When Privacy and Security Matter