One of the key features of My Docs Online used by Accountants during tax season is Customer Upload, which gives them a secure, efficient, and client-friendly way to electronically receive key client files. Customer Upload is easy to set up as a branded, standalone page displaying the Accountant's logo, or it can be embedded in the Accountant's own web site.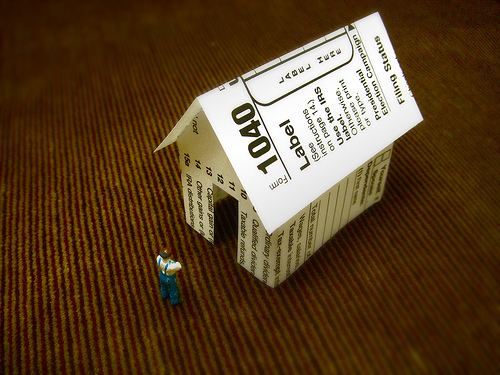 An easy solution for accountants to get income tax documents
HOW IT'S DONE
Share the secure HTML link to your MYDOCSONLINE Customer Upload page in emails, or embed the upload link on your web site.
There are no User IDs or Passwords required for clients to Upload tax files. Your clients can use the easy "Drag and Drop" zone to upload files into your account. There is also a "Browse" option for client to upload files from their computer into your account. Easy file uploads and progress bars makes it simple to see when file upload is complete.  Upload email notifications are automatically sent to your Inbox as client tax files arrive into your MYDOCSONLINE account.
Receiving client files through a professional Customer Upload web page for tax season is truly simple!
When your accounting firm is ready to send IRS e-signature forms you simply upload your document into your MYDOCSONLINE account and use the secure SHARE feature. It's very easy to do!  Your client receives an email with a secure link to download and print or view the document.
TRACKING YOUR TAX DOCUMENTS
Your MYDOCSONLINE account allows you to track SHARED documents with a date and time stamp, and IP address as to where the document was downloaded to. There is no more second guessing if your document made it to your client in time.
FREE PROFESSIONAL ACCOUNT BRANDING
Professional free branding design gives your page a polished look to match your business site and brand. In addition to "branding" your Customer Upload page with your logo, additional instructions can be added to your page to further customize your Accounting firms specific document requirements. Send us your logo, let us know your requirements, and we do the branding work for you! Same day turn around too!
SECURITY
We keep your client tax files secure and private. HTTPS and Transport Layer security is used for all MYDOCSONLINE accounts.  For further details go to our MYDOCSONLINE Security page at: https://mydocsonline.com/security-html/
Setup an account to quickly close email security loop holes in receiving tax files from your clients.
Go to https://mydocsonline.com/free-trial/ or call us during east coast business hours. MYDOCSONLINE Call Center:  239.495.1181